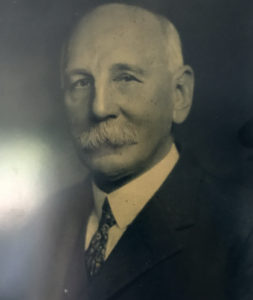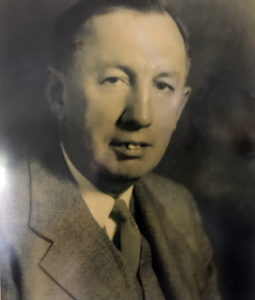 The start of what is now Western Ohio Cut Stone, dates back to 1923, when father and son F.E. Milligan and William F. Milligan, Bellefontaine, Ohio roadbuilders, got two road contracts in the Sidney, Ohio area.  There were not abundant finished gravel producers in the area, and gravel was a primary product needed for the production of the concrete roads that they were to build.  For those projects they bought sand and gravel materials from the Greenville Gravel Company which was some distance away.
When the projects were finished, the father and son, seeing that a local need for such products existed, entered into a lease with a local landowner, and got into  the sand and gravel business and thus the Sidney Washed Gravel Company was formed.  For the next 85 years four generations of Milligans,  F.E. Milligan, his son William, their sons Samuel and Patrick, and Patrick's son Tom owned and operated the Sidney Washed Gravel Company and its successor companies, Sidney Sand and Gravel Company, Milligan Construction, Inc.  and Miami River Stone Company, supplying washed sand and gravel and crushed limestone products throughout the northern Miami Valley of Ohio.
In addition to the male members of the Milligan family, the women have played a significant role in the businesses' success as well.  Sam Milligan's wife Marilyn provided bookkeeping support for the company in the fifties and sixties.  Tom's wife, Martha, played an administrative role and was an owner at Miami River Stone and successor businesses in the mid 1990's and up to the mid 2000's.  William's wife Margaret was an owner and served as President of Sidney Sand and Gravel Company in the 1960's and Patrick's wife Carol was an owner of Sidney Sand and Gravel Company since the mid 1990's.
In 1995, a local masonry contractor approached 4th generation owner, Tom Milligan, about setting up a stone splitting operation at one of the Company's quarries to make building stone.  They named the business Western Ohio Cut Stone.  Tom bought out the mason several years later and expanded the business to include operations in Miami and Seneca counties in Ohio.  In 2008 he sold the sand and gravel and crushed stone operations to focus on the building stone and landscape stone product lines.
Today, Tom Milligan remains a principal of the Company along with Company President Brad Kinner.  Western Ohio Cut Stone produces a broad range of natural stone products for landscape, building and construction from its operations in Shelby and Seneca counties.  The Company also continues to offer a wide range of sand, gravel, crushed stone, decorative aggregate, natural stone thin veneer and non-native building and landscape stone products from its sales yard in Sidney, OH, on a portion of the ground where Tom's grandfather and great grandfather started the business in 1923.
---